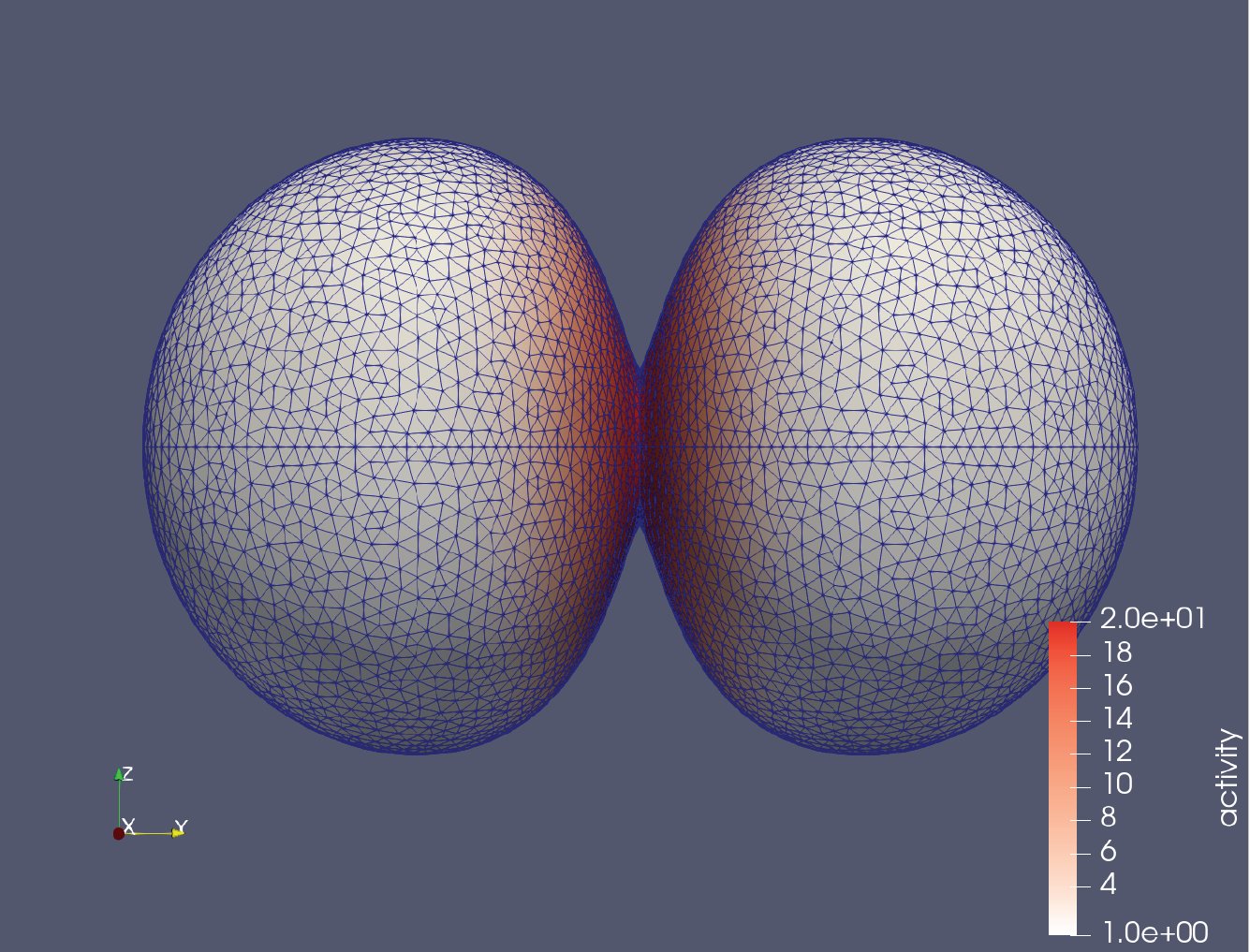 Cell biomechanics : a collaboration with Hudson Borja da Rocha and Hervé Turlier from Collège de France
Development of an active viscous thin shell theory to simulate cytokinesis and surface buckling of the cell cortex. Implementation of the theory has been done in the FEniCS software package in collaboration with Jeremy Bleyer (Navier).
See the arxiv paper.
With this work, we provide a first numerical implementation of thin active viscous layers in 3D and a generic framework to develop & simulate shell theories for slender biological structures. I finish by sharing a beautiful simulation of cytokinesis with nice cortical flows ! pic.twitter.com/Np3aMrKwAd

— Turlier lab (@virtual_embryo) October 26, 2021